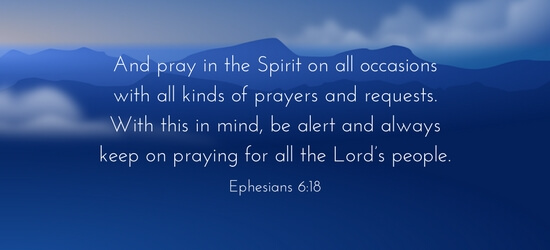 LHCC PRAYER NEEDS
Please pray for our Pastor, Elders, Deacons, Leaders, Ministry Heads, Awana, FoY, Point Men, Women of Hope and Missionaries.We also pray that God would raise up leaders, strengthen our faith as a community, that we would live sold-out lives for Christ, we would read, study and live out His Word, that we would love God and others and seek God's will for our ministries in the church, in our homes and our communities.
Bob
THANK YOU to those praying!!
Wow! The intercession of the saints is humbling.
GOD is working to complete this financial transaction and I am praying and fasting for completion. The call to financial ministry is heavy on my heart and the releasing of these funds will enable me to do what GOD has placed on my heart.
Please continue to pray for completion and release of funding. The enemy is opposing at every turn. However, greater is the one in us than the one in the world! Praise HIS NAME.
GOD bless!
Received: October 28, 2017
Powered by Prayer Engine